Long call synthetic strangle is a synthetic option strategy with three legs. It replicates long strangle with a combination of short underlying position and two call options with different strikes. Like long strangle, it is long volatility and has limited loss and unlimited potential profit.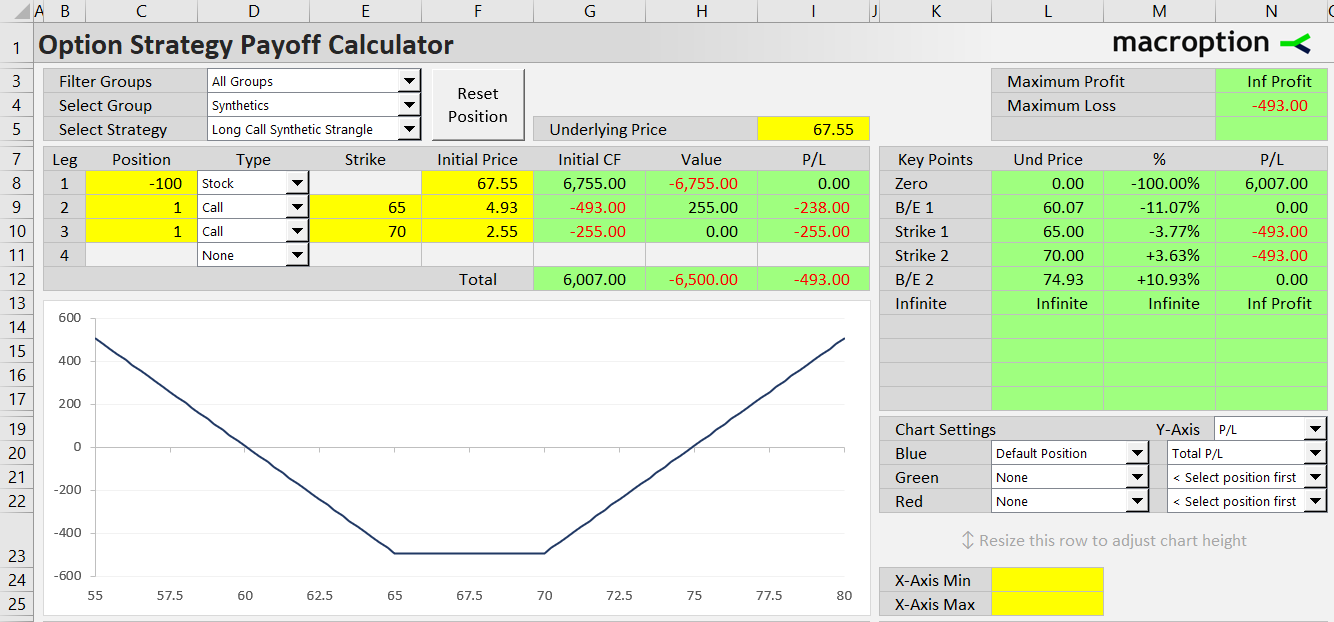 Example
Let's say a stock is currently trading at $67.55. We can create a long call synthetic strangle with the following trades:
Sell short the stock for $67.55.
Buy the 65-strike call option for $4.93.
Buy the 70-strike call with same expiration for $2.55.
This position is similar to 65-70 long strangle: long 65-strike put and long 70-strike call. The 65-strike put has been replaced with its synthetic equivalent (short stock and long 65-strike call).
Related Strategies