The following is a list of all option strategies which consist of four legs.
The List
Typical Strategy Groups with Four Legs
Four-leg strategies generally include all condors (call, put, iron), iron butterfly (but not call and put butterfly as those have three legs), box spreads, and double calendars/diagonals.
Iron condor is probably the best known four-legged option strategy: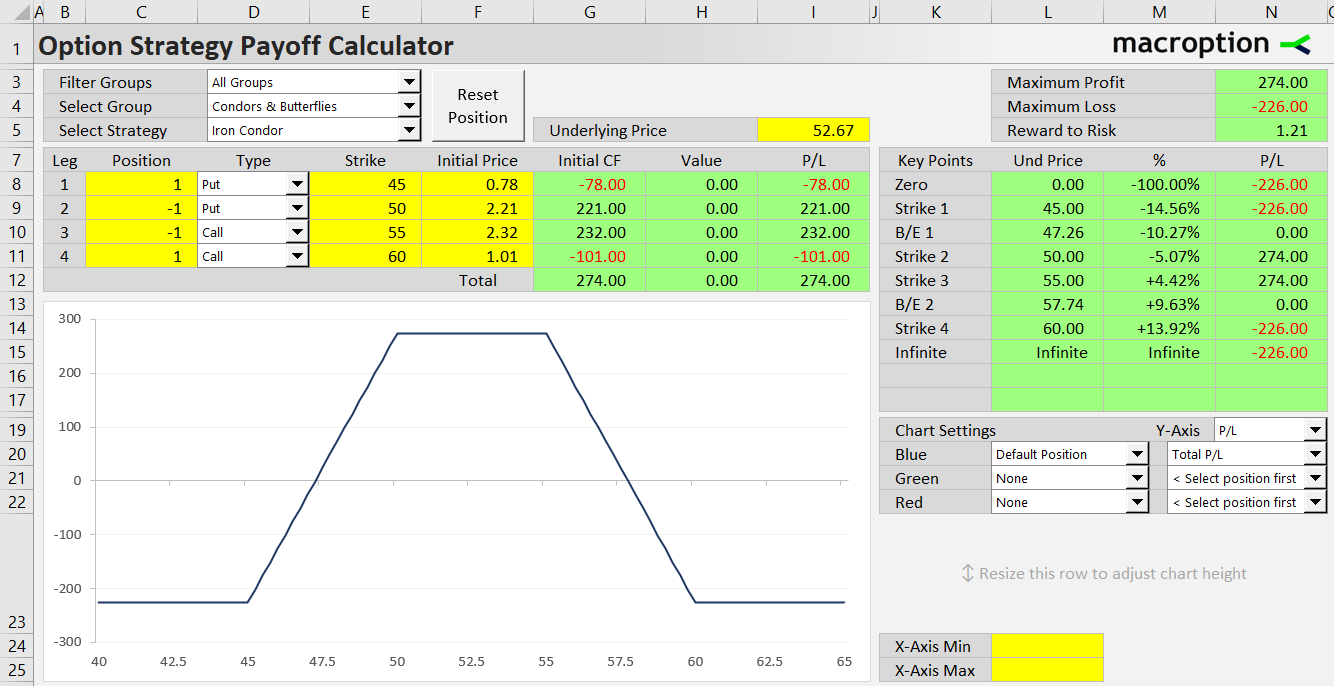 Risk Exposures of Four-Leg Strategies
It is not a surprise that most of these strategies have very little directional exposure (they are long volatility or non-directional).
They also tend to have limited risk and limited profit potential, as the individual legs typically offset and hedge each other.
Other Option Strategies
See also list of option strategies with two legs and three legs.