Spreadsheet to model complex option positions and larger option portfolios:
20 legs (and easy to add more)
Modeling of rollovers and position adjustments (record entry and exit prices)
Multi-dimensional scenario analysis (model combined effects of two inputs at the same time, such as underlying price and volatility, on P/L and Greeks)
Advanced volatility modeling (flat volatility or different IV for each leg, effects of parallel shifts in vol)
Ability to use live data feed from your broker (set up for Interactive Brokers data, but can use any data source that can be linked to Excel)
Support of different kinds of underlyings (stock, ETF, index, forex, futures options)
Discrete dividends
... and more.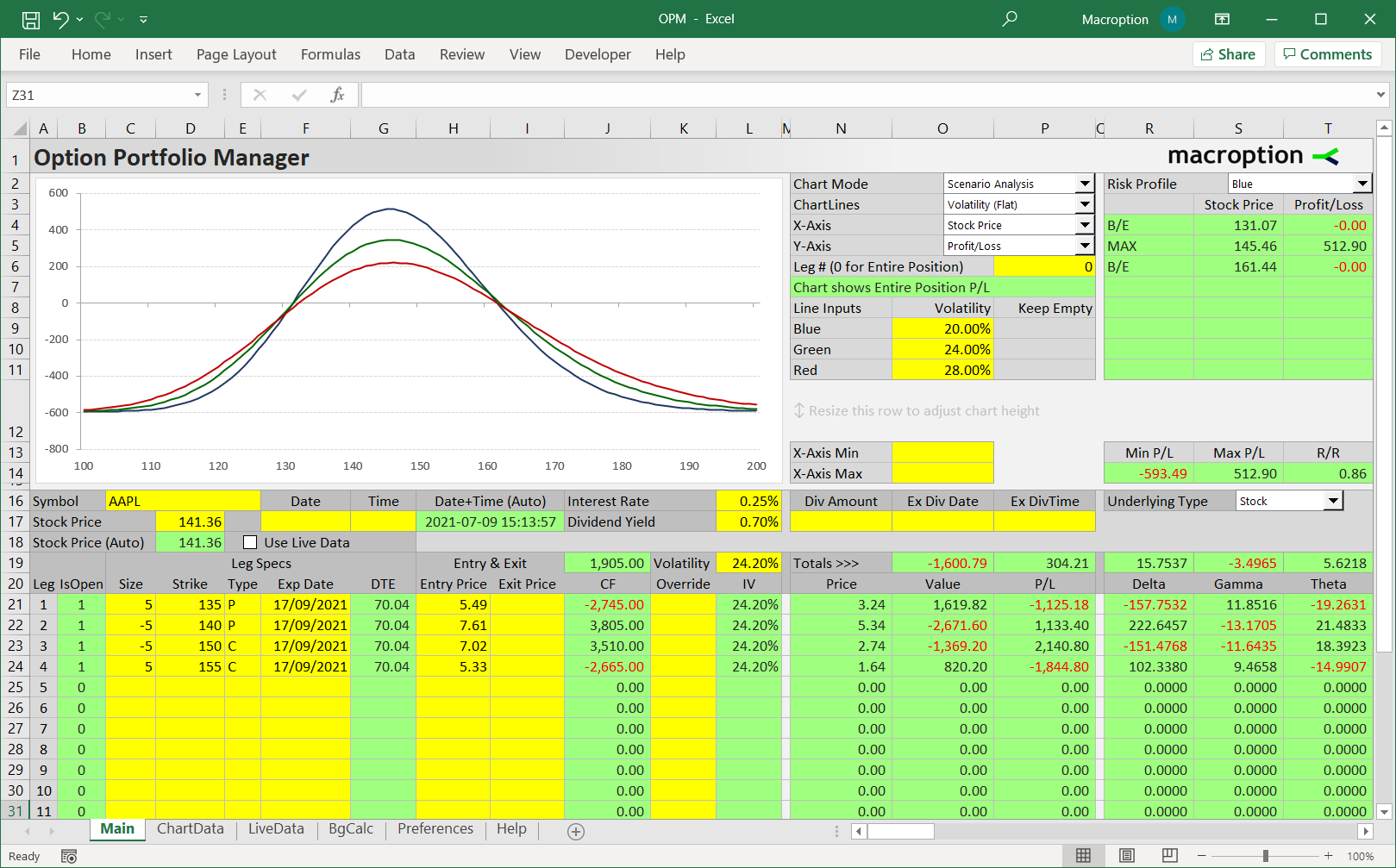 Works in Excel 2007 and newer or Excel for Mac 2011 and newer, also including Office 365.
For more information see the user guide.