This page was published on the old Macroption blog on 23 April 2013 and may be outdated.
Today we saw a small 2013 version of flash crash after AP (Associated Press) Twitter account (@AP) was hacked and displayed the following tweet:
"Breaking: Two Explosions in the White House and Barack Obama is Injured."
The tweet appeared at 13:07 EDT and was on only for a few minutes. AP quickly stated that the message was fake and that "the President was fine". You can see more about the (still developing) story on Bloomberg or CNBC.
Below you can find charts of selected markets to see in detail how they were reacting during the minutes after the fake tweet. All charts are 5-second bars, unless stated otherwise.
The Dow Jones Industrial Average lost 146 points (almost 1%) during the 2 minutes from 13:08 to 13:10. Then it quickly recovered: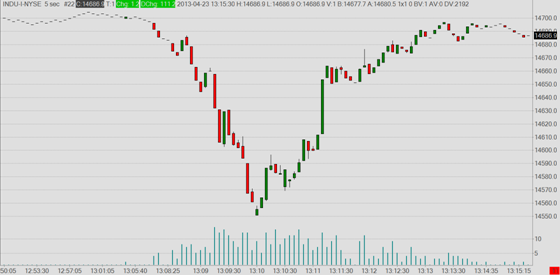 ES futures: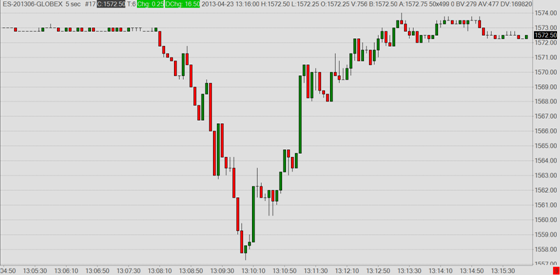 VIX (updated every 15 seconds):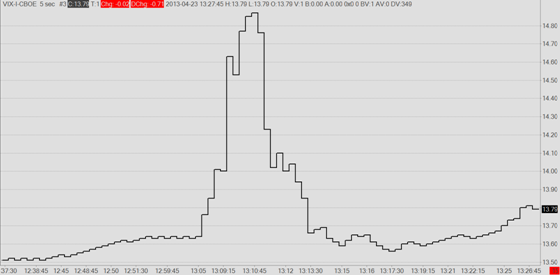 VIX May 2013 futures: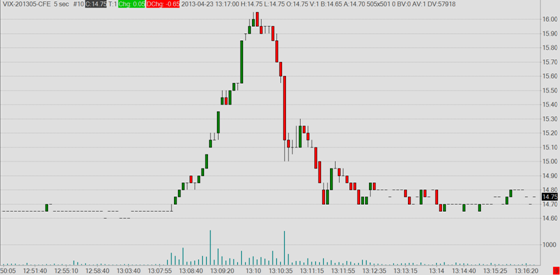 10-year treasury yield (30-second bars):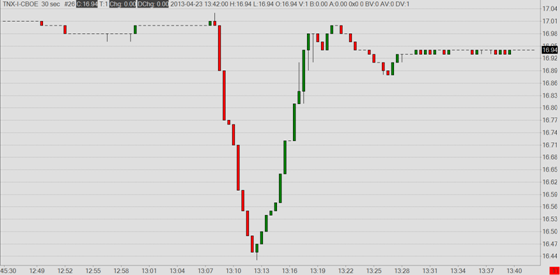 Gold June 2013 futures (30-second bars):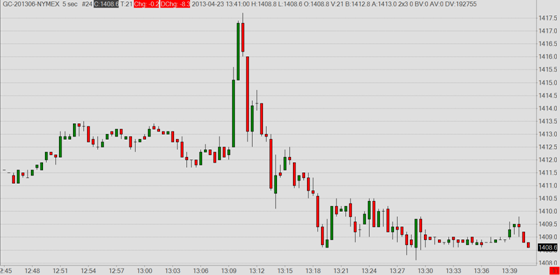 WTI crude oil (CL) June 2013 futures (30-second bars):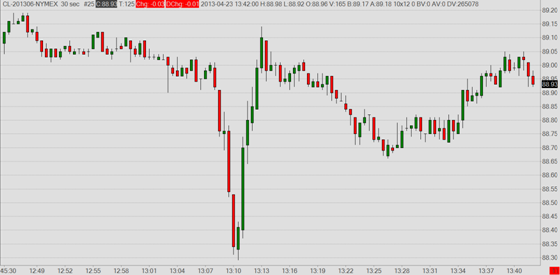 EUR/USD: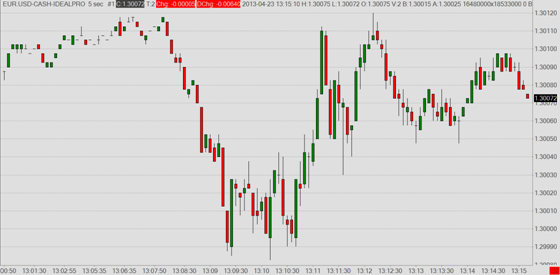 USD/JPY: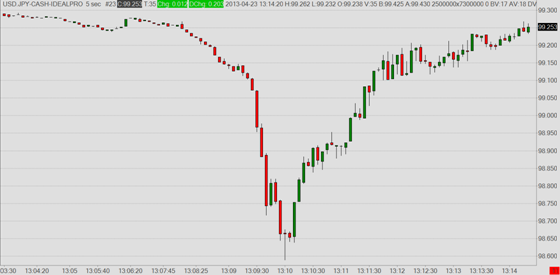 EUR/CHF: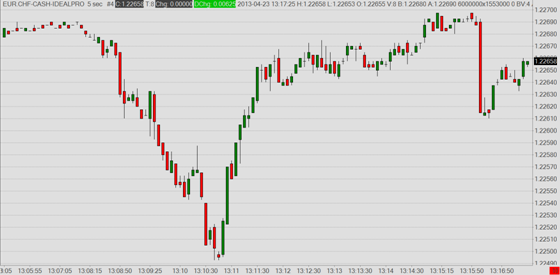 Twitter has become an important news monitoring tool for an increasing number of market participants (myself included), which apparently brings new challenges for regulators and for the integrity of markets.
The AP Twitter account was suspended after the event.